Online data entry jobs are for everyone, regardless of social background, educational qualification, age, or gender.
During this time of rising pandemic, they allow millions of people to work from home. In this post-COVID 19 world, earning $12 per hour from home is no longer a dream, but rather a new reality.
Online data entry jobs enable anyone in the United States and all parts of the world to work as a data entry operator online and earn well over $12 per hour month after month.
In this article, We mentioned 20 such online data entry jobs, which are divided into eight broad categories of data entry work.
Traditional Data Entry Jobs
Traditional data entry jobs have existed for a very long time. All other types of data entry jobs emerged much later with the advent of the internet, but traditional data entry jobs existed for a long time before.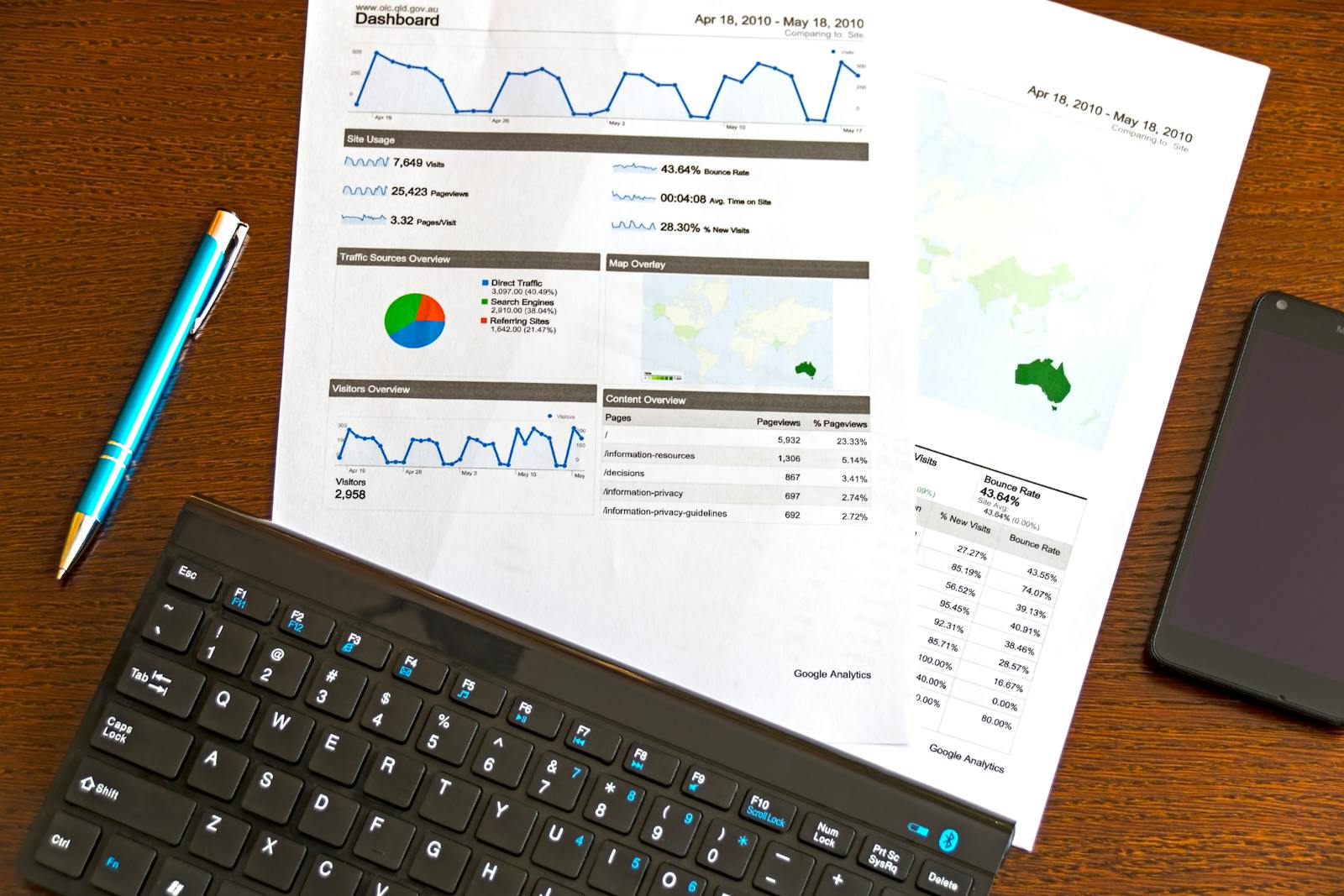 1. Data Entry Operators
Data Entry Keyers' responsibilities include accurately extracting pertinent information from all types of documents (such as academic, business, legal, and medical documents) and typing data into databases such as an excel spreadsheet or company templates. The data is then delivered to the customers.
Data Keyers are also part of quality control, identifying and correcting errors in data. Data Keyers must be able to type at a rate of 50 words per minute with a 0% error ratio. MS Excel knowledge is also required.
Entry-level Data Keyers can easily earn between $10 and $15 per hour. However, experienced operators can earn even more money.
2. Data Entry Clerks
Data Entry Clerks adhere to specific procedures when performing repetitive clerical tasks such as filing documents in an alphabetical file, posting to individual accounts, calculating and posting to departmental accounts, coding, and so on.
You must have a high school diploma and at least two years of prior work experience. You should also be familiar with a variety of office software, particularly MS Office. Data entry clerks can make up to $15 an hour.
Although the job of a data entry clerk is similar to that of a data entry keyer, there is a distinction. Data entry clerks' jobs require a lot of physical activity, such as standing for long periods of time or frequently carrying weights weighing up to 20 pounds.
Both of these jobs are offline, but after COVID – 19, you can work from home online.These types of jobs are easily found on Fiverr.
Online Data Entry Jobs on a Regular Basis
The following two online data entry jobs constitute the majority of online data entry work.
3. Image to Text Conversion
This is one of the easiest job doing online in the data entry field. You will be given image files containing a screenshot of a paragraph containing medical terms.
You must read from images and write it down in Microsoft Word. A paragraph can be between 100 and 150 words long. Such images must be converted into text format.
Because the words are mostly medical terminologies and not standard English, accuracy is critical. Typically, data entry companies require 99.99% accuracy. As a result, you must exercise extreme caution.
You'll get $3 – $4 for converting one image file to text format. If you convert 25 – 30 such files per day, you can easily earn $80 – $100 per day.
This is the most common type of data entry work you will find on the internet.
4. Audio to Text Conversion
You can convert audio files to text format here. You make a list of audio files and copy them into a Word document.
You will need excellent listening skills because the voice is frequently not clear and may contain many technical jargons. Typing speed is also critical if you want to complete a large number of files each day.
It is a transcribing job, but it is not the same as a medical transcriptionist because videos do not include medical jargon.
You can earn much more than $5 per file.
Transcriptionist and Medical Coder
Transcriptionist jobs necessitate training and prior experience. Transcriptionists, on the other hand, earn four to five times as much as other types of data entry workers.
5. Medical Transcriptionist
Medical transcriptionists are in high demand in the United States. Companies in both the private and public sectors are always looking for an experienced medical transcriptionist.
A medical transcriptionist listens to audio files and converts them into word documents.
Medical files, voice mail messages, phone call recordings, conference calls, and other recordings are all examples of audio files.
The difficulty here is that a transcriptionist must listen to and type dictations from doctors who have thick accents and slur words. The voice in the video is not always clear.
You must have excellent listening skills as well as complete knowledge of all medical jargon. You won't be able to understand certain words if you don't.
To become a transcriptionist, you must have training and at least two years of experience. Companies are willing to pay medical transcriptionists $20 to $25 per hour.
6. Medical Coding Specialist
A medical coder must read the patient's health report, analyse his/her medical history, such as illnesses diagnosed and treatments given, and then transcribe the patient's medical history based on charts and reports.
Medical coders convert codes into a "Shorthand" writing style that doctors, medical professionals, and health insurance companies use to learn about a patient's medical history.
Because you need a certificate or a degree in medical coding, this job is not for everyone. Prior work experience and education are also required.
The pay is the same as that of a medical transcriptionist.
These two jobs are classified as data entry work, but they are not suitable for everyone.
Amazon Data Entry Jobs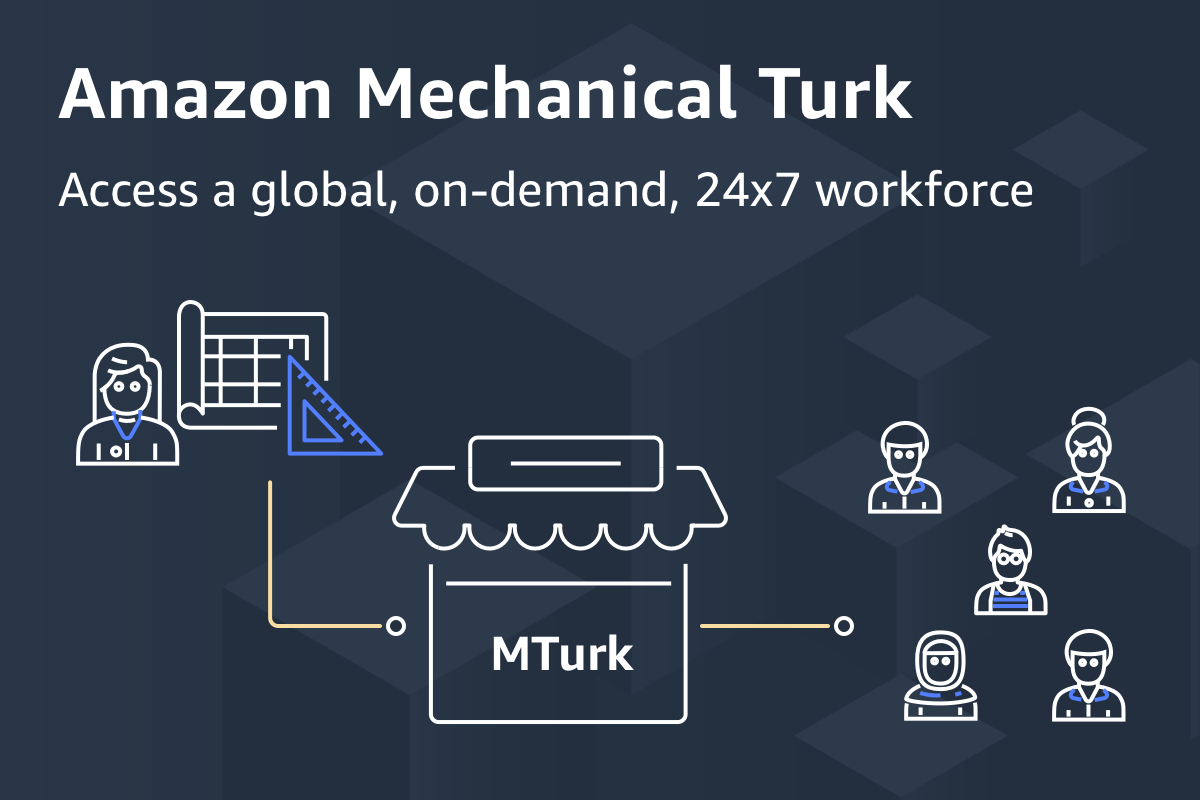 7. Mechanical Turk on Amazon
Amazon Mechanical Turk, also known as mTurk, is a unique data entry platform that allows data entry workers in the United States to work online. mTurk assigns tasks to you on behalf of other businesses and third-party clients. A task at mTurk is also known as an HIT, or Human Intelligence Task, which you must complete and submit.
There are three types of HITs.
Entry of microdata
Surveys and
Jobs in Transcription
You are paid 5 to 10 cents for each HIT, but you earn more for surveys. To make more money, you must select high-paying HITs wisely.
However, in order to work with mTurk, you must first qualify. Before clients assign you a task, you must pass a test. You have a good chance of being rejected.
As a result, it is a serious job. Professional data entry operators can earn up to $3000 per month by focusing solely on high-paying HITs. If you do not get approved on mTurk, there are other websites where you can work.
Micro Data Entry Positions
Micro data entry jobs are a variety of online data entry jobs.
8. Captcha Deciphering
Captchas are images with text, numbers, and alphanumeric characters that are used to fill out a field below in order to prevent spamming. You will only be paid 1 to 2 cents for completing one Captcha file. To make a decent living, you must solve thousands of Captchas every day.
If you solve one Captcha in three seconds and work for seven hours, you can easily earn $150 per day, which is more than $15 per hour. However, earning this much money will take a lot of patience and experience.
9. Closed captioning
Captioning jobs are a step up from Captcha solving. You must create headings and captions for an image here. You'll need to be inventive here. It's similar to making memes on social media.
You create a suitable heading or caption for an image. Your caption must justify the images. With the rise of social media platforms such as Instagram, TikTok, and Twitter, captioning jobs are abundant online.
10. Copy and Paste Task
As the name implies, you copy content from one file and paste it into another after formatting it. You'll be converting a PDF to a Word document or vice versa. Word to Excel, Excel to Word Text, numbers, letters, and other types of data can all be considered content.
More than 10,000 words per file are usually copied and pasted. Some copy-paste jobs require you to copy and paste data fields such as Name, Address, Phone Number, and Email into database suites such as MS Access, Oracle, and others.
In some cases, you must sort data in a table and copy it into a separate Excel Spreadsheet. Before you start working for a company, you will be given specific instructions.
11. Data Formatting Position
Less typing and more formatting are required for formatting jobs. A typical formatting job will require you to format content in a Word document. You must arrange the text into paragraphs, align it, create bulleted lists, indentation, fonts, and so on.
Another example is formatting a long form with multiple fields such as name, email address, phone number, and so on. You will be asked to fill gaps and align objects properly.
To earn $10 – $12 per hour, data entry workers must format hundreds of files per day.
Form Filling and Survey Jobs Online
These two data entry jobs are diametrically opposed. Allow us to explain!

12. Filling Out Online Forms
You are given a large amount of data as well as an online form separately. This data is a file that contains fields such as Customer Name, Phone Number, Email Address, House Address, Bank Account Details, Social Security Number, and so on.
You must enter the database value into each field of the online form. You must proceed with caution and avoid making any mistakes. This is known as online form filling.
You earn money by completing each form. It is not difficult to earn $50 to $75 per day as a form filler.
13. Online polls
Online polls are not the same. Filling out survey forms allows you to answer simple and difficult questions about a specific topic. To answer these questions, you must use your brain. It is more than just entering values into fields.
Depending on the topic, a survey may contain 5 to 50 questions. Larger surveys take longer to complete but pay more money. Companies such as Pew, Nielsen, and Ipsos conduct surveys.
There are professionals in the United States who work full-time taking surveys and earn up to $45,000 per year.
Data Entry Work in a Database
Catalog data entry work differs from other data entry jobs in that data entry operators are trained to work with a company's in-house software.
14. Catalog Data Entry Operator
A catalogue data entry worker must enter information into various fields of a table such as product name, code number, price, expiry date, and so on. Operators must also be able to sort and extract specific data from a database.
Database software could be proprietary software or popular software suites such as MS Access, Oracle, and MySQL.
Logistics and warehousing companies require catalogue data entry operators. The average annual salary is between $30,000 and $40,000.
15. Payroll Data Entry Operator
Similarly, a payroll data entry operator must populate database fields with variables such as employee name, age, DOJ, payment, allowances, phone number, and so on.
Operators in both jobs require training to become acquainted with all of the features of the software suite.
Writing Positions
It's unusual to refer to writing jobs as data entry work. However, they are!
16. Writing Web Content
You create straightforward articles for websites and blogs. Articles are highly subjective, too general, and do not necessitate any research. They are extremely simple to write.
Online writing is similar to typing grammatically correct sentences for an experienced writer. Web content writers earn $30-$40 per 1000 words.
17. Proofreading and editing
You are not even required to write. Simply proofread the article, correcting grammatical and spelling errors and removing typos. You are paid the same as content writers.
Both jobs require only a basic understanding of English. That's all. These two positions are more akin to typing jobs.
18. Advertisement Posting
You must post ads on various classified sites, blogs, and forums. The company will provide you with advertisements as well as various websites where you must post them. You earn a few cents for each Ad posting you make.
To earn a living, you must post thousands of ads each month.
Customised Data Entry Positions
The company has specific requirements for customised data entry jobs.
19. Making Customised Reports
As a data entry operator, you must create reports on various projects assigned to you by the client. The company would provide specific instructions such as creating an excel spreadsheet, PowerPoint presentations, charts, graphs, and so on.
This data entry work can pay well more than $15 per hour.
20. Email Processing
Email processing jobs or email reading are another popular type of online data entry work in which you are given hundreds of website links in your email. You must click these links to visit each site, stay for 30-40 seconds, and then be paid.
In some cases, you may be asked to Sign up and become a free member.
This is the list of 20 different types of online data entry jobs. You must select one of the data entry jobs based on your skill level and educational qualification.
After selecting a data entry job, commit to it for at least two years to gain experience. Initially, you may earn $12 per hour, but you can eventually earn $20 – $25 per hour.