One of the most anticipated holidays of the year, Christmas needs more money for families because of all the demands it places on them. Christmas expenses might put you in a bind after the holiday season is over because invoices are due in January, even if you use credit cards or deferred fees.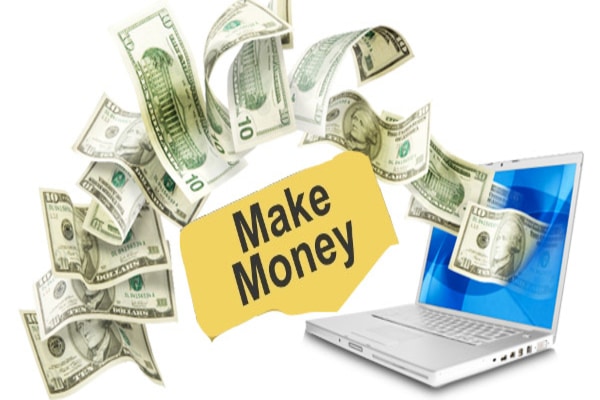 According to the National Retail Foundation, the average American will spend $832 on gifts, food, and decorations in 2022. (NRF). However, by being proactive and using the following advice, you can find other income streams.
Print-on-Demand Holiday Products
CoffeeCracked's owner, Mellina Joseph, advises offering print-on-demand goods. Joseph suggests this business plan as a great one for novices due to its minimal risk and low initial cost. Products are only printed and sent to customers when an order is placed, as opposed to manufacturing and keeping massive volumes of inventory. Cool holiday-themed artwork may be created and printed on a variety of products using print-on-demand (POD) technology.

T-shirts, phone cases, mugs, tote bags, hoodies, pillows, beach towels, and yoga mats are a few items on which you can print your artwork.

RedBubble and other platforms make it simple to create unique art and add it to a variety of items. Fulfillment is taken care of for you by these platforms, so you don't have to worry about it. You can even sell on RedBubble's platform without having a website! You can make a lot of money by making a straightforward TikTok with samples of your goods if you want to increase your income.

Selling apparel with holiday themes is significantly simpler because there is a market for it. The following are some possible concepts for the kinds of artwork you might use on products:
Holiday hues are paired with symbols like Christmas trees, holly, mistletoe, and snowflakes.
Illustrations of well-known Christmas figures like Santa Claus, reindeer, elves, and snowmen. Merry Christmas, Ho Ho Ho, Joy to the World, and Let It Snow are examples of seasonal expressions and quotations.
"Easy designs function best. Be inventive! There are endless opportunities to produce one-of-a-kind and striking holiday-themed designs for POD. According to Joseph, depending on your design, you could make anything from a few hundred to a few thousand dollars in the upcoming weeks. The secret is to continue producing a lot of designs until one finally becomes popular! "
Doormats with Christmas sayings and other seasonal crafts
Owner of Parentintel Chad Montgomery asserts that you can create a spray paint template with a holiday-themed statement on doormats and a simple graphic like a Santa hat using a Cricut. Purchase fabric mats in quantity from Home Depot, paint them with fabric-safe spray paint and market them on Facebook. Once you're set up with the materials, it takes approximately 10 minutes to produce each doormat and can earn you $30. This is the seasonal side business for you if you excel at producing imaginative art projects or can produce touching graphics. Shiny holiday decorations can also be a fun way to earn a little more cash. You can sell handmade snowflake ornaments on Etsy for about $14 each.
Provide groceries
People are choosing to spend more time at home and have grown accustomed to doing their washing, cooking, and cleaning without having to leave the house. The general public's reliance on these services is unaffected by the holiday season.
Delivery services including DoorDash, Uber Eats, Shipt, and InstaCart are available. Once you've been given the go-ahead to shop, you can make money by delivering food, gadgets, furniture, and other products. You can choose the jobs that fit into your schedule and establish your own hours. You may make $13 an hour if you sign up with Instacart. Make the decision to earn extra money at night, on the weekends, or even in between job periods. It's a versatile and practical side business to think about.
Furthermore, Shipt and Instacart both encourage its users to leave tips. Making up to $25 per hour while retaining all of your tips is incredibly profitable during the giving and holiday spirit seasons.
Exchange gift cards
Gift cards can be sold throughout the Christmas season because there is a demand for them. Present cards are the ideal last-minute gift because they are so simple to buy. With little effort, you may quickly sell a number of gift cards on eBay and get a respectable passive income. Your gift cards need to be in good shape.
Donate plasma
If you are healthy and under 18 years old, financial journalist and editor Kathy Kristof advises donating plasma. You'll typically have to go through a medical examination. When you register with the correct websites, such as Biomat and Octapharma Plasma, it pays an incredible $100 per hour for the first few visits. It can only be administered 24 times a year or twice a week.
Animal Care
Only animal lovers would find this appealing. If you're one, you can keep an eye on people's pets while they're on vacation. If you register with a company like Fetch or Pet Sitter, you won't have to worry about finding customers. All you have to do is sign up, decide on your fees, and list the animals you want to take care of. Depending on how many hours you work each week, you might make between $300 and $500 every month.
Assist others with their holiday work
Over the holiday season, people's calendars quickly get booked up. There is always a tonne to do in the weeks leading up to Christmas, such as shopping, decorating, hanging lights, and gift-wrapping.
According to Kristof, you can identify folks in need of assistance during this dire time by using websites like TaskRabbit, Nextdoor, and local Facebook groups. You can charge between $45 and $152 for decorating services and $22 and $63 for shopping projects to Taskers on TaskRabbit. It is possible to brand your products and set your own prices on these websites. For lighting installation, the earning potential ranges from a minimal hourly rate to several hundred.

From a Second Job to Success
A side gig supports professional and entrepreneurial development in addition to supplementing income. It's a method for some people to make their passions into successful jobs. Who knows, maybe your holiday side hustle may turn into a long-term entrepreneurial success.